Recent News & Updates
How Cat Scat Helps Solve Conservation Mysteries
General
May 03, 2022
Examining scat is a little bit like detective work. The perpetrator may or may not be anywhere nearby,...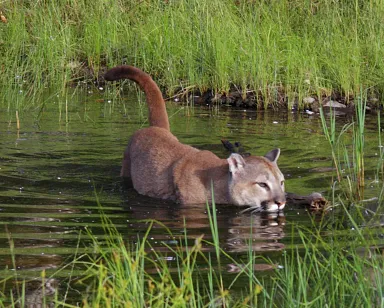 Video shows mountain lion wandering around California family's swimming pool
Wild Cat News
March 28, 2022
Have you ever seen a big cat swim? Check out this great interview with our very own Zara...
The Tsavo Cheetah Project's Greatest Successes of 2021
Project Updates
Tsavo Cheetah Project
March 01, 2022
Cheetahs are threatened and their population is declining. The Tsavo Ecosystem is home to hundreds of these animals,...